Skip to Content
Campus Dental Care Offers a Comfortable, No-Pressure Atmosphere
Trust your dental care needs to a team dedicated to your best interests. At Campus Dental Care, we pride ourselves on looking at your long-term health and taking a comprehensive approach to solving the issues that are important to you. Whether that is the appearance of your smile or to get you out of pain, Dr. Kamouni and his team have the knowledge and skill to help. We will explain your options in a way you will understand so you will be able to make an informed decision about your treatment in a comfortable, no pressure atmosphere. We accept most insurance plans and offer flexible finance options to help if needed.
Dr. Kamouni and his team offer the latest in dental technology and provide many services that you would typically be referred out for in most general dental practices. He provides endodontics (root canals), oral surgery (extractions including wisdom teeth removal), implant placement and restoration, IV and nitrous sedation, orthodontics (teeth straightening using Invisalign®), crown and bridge work and whitening.
We are committed to creating the best dental experience possible. Call us today for an appointment to see what makes Campus Dental Care your new home for all your dental needs!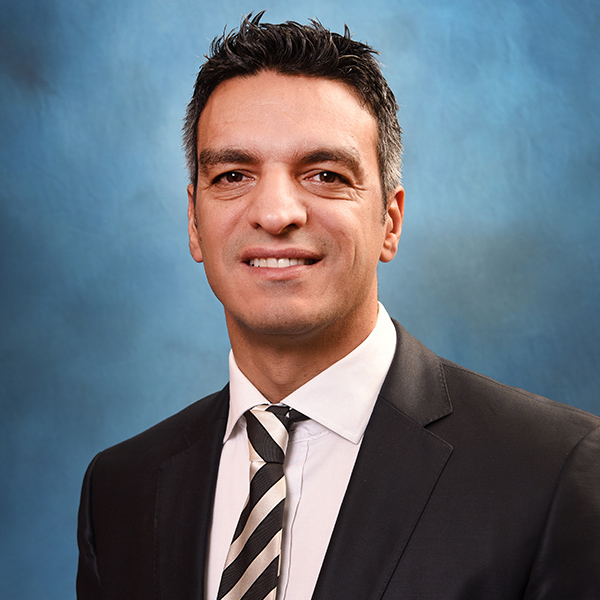 Meet Dr. Kamouni
Dr. Wissam Kamouni started his dental career in June of 2001 when he graduated from the University of Western Ontario Dental School. He worked in Ottawa, ON for four months before he purchased his first clinic in Windsor, ON in 2001. In 2010, Dr. Kamouni opened his second clinic on the campus of the University of Windsor. His primary goal outside of providing excellent dental care was to build a great relationship with the students and staff within the university.
When his family decided to move to the United States in 2015, Dr. Kamouni sold both of his Canadian practices and began practicing in Michigan. In early 2019 he opened up Campus Dental Care across the street from Michigan State University in the heart of Easy Lansing, MI. The practice has been thriving, and the community has been very supportive of the team and Dr. Kamouni.